Hey there! Ever wondered how long it takes to blanch butter beans?
Well, I've got you covered. In this article, I'll walk you through the basics of blanching these delicious beans, including all the equipment you'll need and a step-by-step guide for perfect results.
I'll also share some tips and tricks to ensure your butter beans come out just right, and point out common mistakes to avoid.
So, let's get started and master the art of blanching butter beans together!
Key Takeaways
Blanching butter beans for 2-3 minutes ensures they are tender yet firm.
Immediately transferring blanched beans to ice water helps retain their color and crispness.
Adding salt, herbs, or spices to the cooking water enhances the flavor of butter beans.
Blanching butter beans is crucial for preserving their color, texture, and flavor.
The Basics of Blanching Butter Beans
I'll start by explaining the basics of blanching butter beans. Blanching is a cooking technique where the beans are briefly boiled and then immediately plunged into ice water to stop the cooking process. It helps to preserve the bright green color and crisp texture of the beans. Blanching is also beneficial for removing the outer skins of butter beans, making them more tender and easier to digest.
In addition to being delicious, butter beans offer several health benefits. They're a good source of dietary fiber, which aids in digestion and helps to maintain a healthy weight. They're also packed with essential vitamins and minerals like folate, iron, and potassium.
There are various ways to cook butter beans. You can steam them, sauté them with butter and garlic for added flavor, or even roast them in the oven for a crispy texture. Another popular method is to boil them until tender and then toss them with olive oil, lemon juice, and herbs for a refreshing salad.
Overall, blanching butter beans is a simple and effective way to enhance their taste, texture, and nutritional value.
Required Equipment for Blanching Butter Beans
To prepare butter beans, I'll need a pot, a colander, and a timer. These essential pieces of equipment are crucial for blanching butter beans to perfection.
Here's a breakdown of the equipment needed:
Pot: Choose a pot that's large enough to hold the butter beans and allow them to move freely in boiling water. A pot with a lid is ideal for maintaining the heat and reducing cooking time.

Colander: A colander is essential for draining the blanched butter beans. Make sure to choose a colander with small holes to prevent the beans from falling through.

Timer: Accurate timing is crucial when blanching butter beans. Use a timer to ensure that the beans are blanched for the recommended time, which is typically around 2 to 3 minutes.
Step-by-Step Guide to Blanching Butter Beans
First, gather the necessary equipment for blanching the butter beans. You'll need a large pot, a colander, a bowl of ice water, and a slotted spoon.
To blanch the butter beans, there are a few different methods you can choose from. One method is to bring a pot of water to a boil and add the beans, cooking them for about 2 minutes. Then, quickly transfer them to the bowl of ice water to stop the cooking process.
Another method is to steam the beans for about 4-5 minutes until they're tender but still crisp.
Once the butter beans are blanched, they can be used in a variety of ways. They can be added to salads, soups, or stews. They can also be seasoned and eaten as a side dish.
The blanched beans can even be pureed and used as a base for dips or spreads. The possibilities are endless!
Tips and Tricks for Perfectly Blanching Butter Beans
After gathering the necessary equipment, I can achieve perfectly blanched butter beans by carefully monitoring the cooking time and immediately transferring them to ice water. Here are three tips and tricks for achieving the best results:
Timing is key: It's crucial to blanch the butter beans for just the right amount of time. Overcooking can lead to mushy beans, while undercooking may result in a raw taste. Aim for a cooking time of about 2-3 minutes, until the beans are tender but still firm.

Ice water bath: Once the beans are cooked to perfection, immediately transfer them to a bowl of ice water. This stops the cooking process and helps retain their vibrant green color and crispness.

Seasoning options: While blanching butter beans, you can add a touch of flavor by seasoning the cooking water with salt, herbs, or spices. This will infuse the beans with a subtle taste, enhancing their overall flavor.
By following these blanching techniques and exploring different seasoning options, you can elevate the taste and texture of your butter beans.
Now, let's delve into the common mistakes to avoid when blanching butter beans.
Common Mistakes to Avoid When Blanching Butter Beans
One mistake I often make when blanching butter beans isn't properly blanching them for the right amount of time. Blanching is an essential step in cooking butter beans as it helps to preserve their color, texture, and flavor.
There are a few common blanching techniques that can be used, such as boiling the beans for a short period of time and then quickly cooling them in ice water. This helps to stop the cooking process and maintain the beans' vibrant green color.
Another technique is to steam the beans until they're just tender and then shock them in ice water. This method helps to retain their nutrients and natural sweetness.
It's important to blanch the beans for the recommended time specified in the recipe to ensure they're cooked evenly and have the desired texture.
One alternative use for butter beans is to include them in salads, soups, or stews for added protein and fiber. They can also be pureed and used as a base for dips or spreads.
Frequently Asked Questions
Can I Use Frozen Butter Beans for Blanching?
Yes, you can use frozen butter beans for blanching. Blanching is a common method used to cook vegetables before freezing them. It helps to preserve their flavor, color, and texture.
To blanch frozen butter beans, bring a pot of water to a boil, add the beans, and cook for 2-3 minutes. Then, drain and immediately transfer them to an ice bath to stop the cooking process.
This will ensure that your frozen butter beans retain their quality.
How Long Does It Take to Blanch Butter Beans in a Pressure Cooker?
Blanching butter beans in a pressure cooker is a quick and efficient method. It eliminates the need for a stovetop, making it faster.
The pressure cooker traps steam, allowing the beans to cook in a shorter amount of time.
The texture and flavor of butter beans can be affected by blanching versus steaming.
Blanching gives them a softer texture and a slightly milder flavor, while steaming retains more of their natural crunch and taste.
Can I Skip the Blanching Step and Cook Butter Beans Directly?
I haven't tried skipping the blanching step when cooking butter beans directly, but it isn't recommended. Blanching helps to soften the beans and remove any impurities.
However, there are alternative methods of cooking butter beans that you can try, such as simmering or pressure cooking. These methods may take longer than blanching, but they'll ensure that the beans are cooked thoroughly and have a nice texture.
Can I Reuse the Blanching Water for Cooking the Butter Beans?
Reusing the blanching water for cooking the butter beans isn't recommended. While it may seem like a convenient idea, blanching water contains impurities and can affect the flavor and texture of the beans.
Blanching is an important step in cooking butter beans as it helps remove dirt, impurities, and enzymes. It also helps preserve their color and nutrients.
Is It Necessary to Peel the Outer Skin of Butter Beans After Blanching?
It isn't necessary to peel the outer skin of butter beans after blanching. Blanching butter beans has several benefits, such as preserving their vibrant color and enhancing their texture.
However, if you prefer to remove the outer skin, there are a few tips to make it easier. First, blanch the beans for about 2-3 minutes, then transfer them to an ice bath to cool quickly. Gently squeeze each bean between your fingers to pop them out of their skins.
Conclusion
Blanching butter beans is a simple and rewarding process that ensures they maintain their vibrant color and crisp texture. With the right equipment and following a step-by-step guide, you can achieve perfectly blanched butter beans every time.
Remember to avoid common mistakes like overcooking or undercooking, as they can result in a less enjoyable eating experience.
So, grab your beans, get blanching, and enjoy these delicious and visually appealing treats!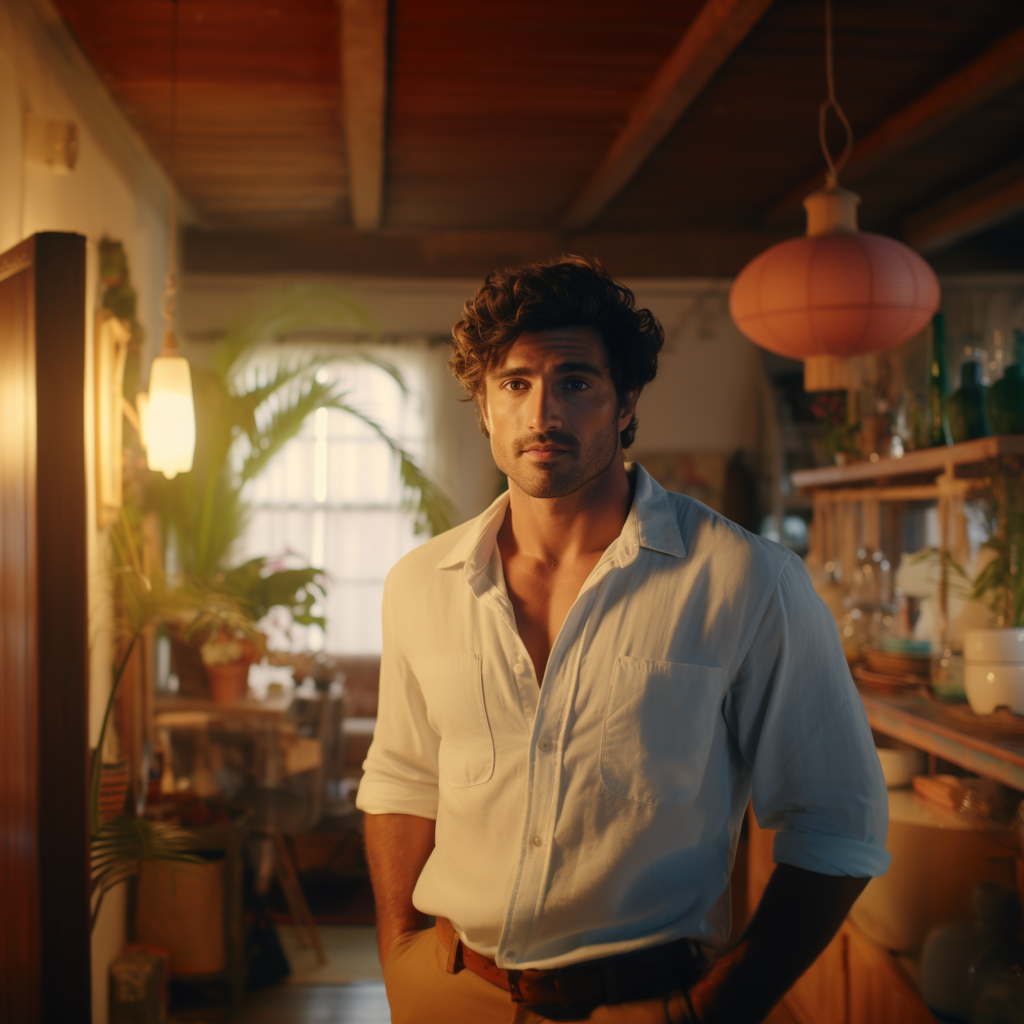 From sneaky childhood butter licks to penning some of our most popular articles, Jamie's journey with butter has been lifelong. His culinary background gives him a unique perspective, allowing him to craft mouthwatering articles that educate and tantalize equally. Jamie's travel adventures revolve around finding the world's best buttery treats when he isn't writing.