Have you ever wondered how to add a healthy twist to your favorite butter chicken recipe? Well, I've got some exciting news for you!
In this article, we'll explore the best vegetables that perfectly complement the creamy texture and enhance the flavors of butter chicken. From classic choices like bell peppers and onions to more unique options like cauliflower and peas, get ready to elevate your butter chicken game with these nutritious and delicious additions.
Let's dive in!
Key Takeaways
Commonly used vegetables in butter chicken include onions, tomatoes, bell peppers, carrots, and peas.
Vegetables should be diced or chopped into bite-sized pieces and sautéed in butter or ghee before adding to the curry.
It is important not to overcook the vegetables and to ensure they have a slight crunch.
Some of the best vegetables to enhance the flavors of butter chicken are cauliflower, bell peppers, onions, spinach, and carrots.
Vegetables Commonly Used in Butter Chicken
I usually use onions, tomatoes, and bell peppers in my butter chicken. These vegetables not only add a burst of flavor, but they also provide a delightful crunch to the dish.
However, if you're looking for vegetable substitutions for butter chicken, there are plenty of options to choose from. You can try adding carrots, peas, or even spinach to enhance the nutritional value and texture of the dish.
When cooking vegetables in butter chicken, it's important to remember a few tips. Firstly, make sure to dice or chop the vegetables into bite-sized pieces, so they cook evenly and blend well with the sauce. Secondly, sauté the vegetables in butter or ghee before adding them to the curry, as this will enhance their flavors and ensure they're cooked thoroughly. Lastly, be careful not to overcook the vegetables, as they should still have a slight crunch to them.
Now, let's move on to the best vegetables to enhance the flavors of butter chicken.
Best Vegetables to Enhance the Flavors of Butter Chicken
To enhance the flavors of butter chicken, I like using a combination of cauliflower, bell peppers, and onions. These vegetables not only add a burst of color to the dish but also provide a delicious and nutritious alternative to chicken.
Cauliflower, when cooked in the rich buttery sauce, absorbs all the flavors and becomes tender and flavorful. The bell peppers, with their sweet and crunchy texture, add a refreshing element to the dish. And the onions, when caramelized, give a subtle sweetness that complements the spices beautifully.
These vegetable substitutes for chicken are perfect for those who are looking for vegetarian options for butter chicken. They create a hearty and satisfying meal that's both flavorful and healthy.
Vegetables That Complement the Creamy Texture of Butter Chicken
Bell peppers, when cooked with butter chicken, add a delightful crunch and complement the creamy texture of the dish. These vibrant and versatile vegetables are just one of the many options you can consider when looking for vegetable substitutes or additions to enhance the flavors of butter chicken. In fact, there are several vegetables that can add a satisfying crunch to this classic Indian dish. Take a look at the table below to discover some of these delicious options:
| Vegetable | Texture | Flavor |
| --- | --- | --- |
| Bell Peppers | Crunchy | Sweet |
| Snap Peas | Crispy | Fresh |
| Water Chestnuts | Crisp | Nutty |
Whether you prefer the sweetness of bell peppers or the freshness of snap peas, these vegetables will not only add a satisfying crunch to your butter chicken but also introduce new flavors that will elevate your dining experience. So why not experiment with different vegetable combinations and discover your own unique twist on this beloved dish?
Adding a Healthy Twist With Vegetables in Butter Chicken
Adding nutritious and colorful veggies to my butter chicken not only enhances its flavor but also adds a healthy twist to the dish. The nutritional benefits of incorporating vegetables into butter chicken are immense. Here are some tips for incorporating more vegetables in traditional butter chicken recipes:
Add bell peppers for a vibrant burst of color and a dose of vitamin C.
Include carrots for a subtle sweetness and a boost of beta-carotene.
Try adding spinach for an added dose of iron and a vibrant green hue.
By adding these vegetables, not only do you increase the nutritional value of your dish, but you also add unique flavors and textures.
Now that we've explored the benefits of adding vegetables, let's dive into exploring unique vegetable options for butter chicken.
Exploring Unique Vegetable Options for Butter Chicken
When I prepare my butter chicken, I love experimenting with different vegetables to create a unique and flavorful dish. Incorporating seasonal vegetables not only adds freshness but also brings a new twist to the traditional recipe. Here are some innovative vegetable substitutes for traditional butter chicken ingredients:
| Traditional Ingredient | Innovative Vegetable Substitute | Benefits |
| --- | --- | --- |
| Chicken | Cauliflower | Low in calories, high in fiber |
| Cream | Greek Yogurt | Rich in protein, lower in fat |
| Tomato | Pumpkin | Adds a hint of sweetness |
| Onion | Leeks | Mild onion flavor, adds texture |
| Ginger | Turmeric | Adds earthy flavor, anti-inflammatory properties |
| Garlic | Shallots | Delicate onion-garlic hybrid flavor |
Frequently Asked Questions
Can I Make Butter Chicken Without Using Any Vegetables?
Is it possible to make butter chicken without using any vegetables? Absolutely! While traditional butter chicken recipes often include vegetables like onions, tomatoes, and bell peppers, you can still create a delicious dish without them. Instead, you can focus on the rich and creamy flavors of the butter, cream, and spices.
However, if you want to add some texture and color, you can consider using alternatives like mushrooms or paneer. Experiment and find the combination that suits your taste buds best!
Are There Any Vegetables That Should Be Avoided When Making Butter Chicken?
When it comes to making butter chicken, the choice of vegetables can greatly enhance the flavor.
Some vegetables, like onions, garlic, and ginger, add depth and richness to the dish.
Other vegetables, such as tomatoes and bell peppers, bring a touch of sweetness and tanginess.
However, there are no specific vegetables that should be avoided.
It all depends on personal preference and what flavors you want to incorporate into your butter chicken.
Can I Substitute the Traditional Vegetables Used in Butter Chicken With Other Options?
When it comes to making butter chicken, I often wonder if I can substitute the traditional vegetables with other options.
It's great to have alternatives, especially for those who prefer a vegetarian version of this delicious dish.
By incorporating different vegetables like bell peppers, mushrooms, or even tofu, you can create a unique twist on the classic recipe.
It's all about experimenting and finding the flavors that work best for you.
How Should the Vegetables Be Prepared Before Adding Them to the Butter Chicken?
When it comes to preparing the vegetables for butter chicken, there are a few key techniques to keep in mind.
First, make sure to chop the vegetables into bite-sized pieces so they cook evenly.
Next, sauté them in a bit of oil until they're tender and slightly caramelized. This will add a depth of flavor to the dish.
As for vegetable alternatives, feel free to experiment with options like bell peppers, cauliflower, or even sweet potatoes. They can bring a unique twist to the classic butter chicken recipe.
What Are Some Creative Ways to Incorporate Vegetables Into Butter Chicken Without Altering the Traditional Flavors Too Much?
Variations of vegetables in butter chicken: adding a twist to the classic dish.
When it comes to incorporating vegetables into butter chicken, there are some innovative ways to sneak them in without altering the traditional flavors too much.
For a healthier version, you could try adding finely chopped spinach or grated carrots to the sauce.
Another option is to include diced bell peppers or mushrooms for added texture.
These additions not only enhance the nutritional value but also bring a delightful burst of flavors to this beloved dish.
Conclusion
So, there you've it! While butter chicken is a delicious and indulgent dish, it's not exactly known for its vegetable content. But hey, who needs veggies when you've got tender chunks of chicken simmered in a rich, creamy sauce?
Sometimes, it's okay to treat yourself and indulge in all that buttery goodness. Just remember to balance it out with a side of greens or a salad later. After all, a little irony never hurt anyone, right?
Bon appétit!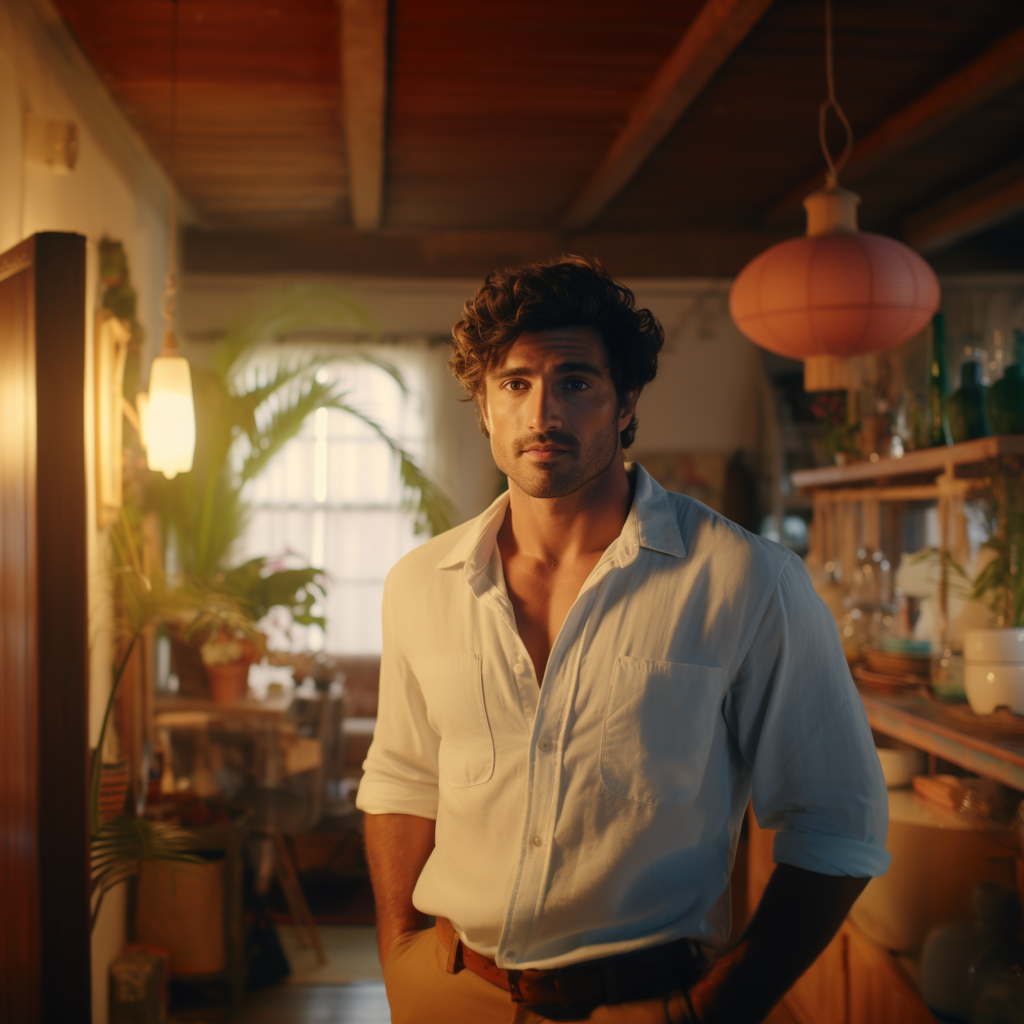 From sneaky childhood butter licks to penning some of our most popular articles, Jamie's journey with butter has been lifelong. His culinary background gives him a unique perspective, allowing him to craft mouthwatering articles that educate and tantalize equally. Jamie's travel adventures revolve around finding the world's best buttery treats when he isn't writing.