Have you ever found yourself in a sticky situation with a butter stain? Don't fret, we've got you covered!
In this article, we'll guide you through the step-by-step process of removing those pesky butter stains from different fabrics. From understanding the nature of the stain to choosing the right removal method, we'll provide you with expert tips and tricks to ensure a successful outcome.
So, roll up your sleeves and get ready to bid adieu to butter stains for good!
Key Takeaways
Rubbing the stain vigorously can make the butter stain worse, so it's important to avoid this.
Using hot water can cause the butter to melt and penetrate deeper into the fabric fibers, so it's best to avoid using hot water.
Gently blotting the stain with a clean cloth is recommended.
Using a mild detergent specifically designed for removing grease stains is an effective way to remove butter stains.
Understanding the Nature of a Butter Stain
Understanding the nature of a butter stain is crucial in knowing how to effectively remove it. Butter stains are commonly caused by accidental spills while cooking or eating, and they can be particularly stubborn to remove.
When treating a butter stain, it is important to avoid common mistakes that can further set the stain or damage the fabric. One common mistake is rubbing the stain vigorously, as this can spread the butter and make the stain worse. Another mistake is using hot water, as it can cause the butter to melt and penetrate deeper into the fabric fibers.
Instead, it is recommended to gently blot the stain with a clean cloth and use a mild detergent specifically designed for removing grease stains.
Pre-Treating the Stain: Removing Excess Butter
To start, you'll wanna scrape off any remaining butter from the fabric. Use a spoon or a butter knife to gently lift off as much of the excess butter as possible. Be careful not to spread the stain further. Once you've removed the excess butter, it's time to pre-treat the stain. There are several effective household remedies that can help remove oily stains like butter. Here are a few options you can try:
| Remedies | Instructions |
| --- | --- |
| Dishwashing soap | Apply a small amount of dishwashing soap to the stain. |
| Cornstarch | Sprinkle cornstarch onto the stain and let it sit for a while. |
| Vinegar | Mix equal parts vinegar and water, then dab it onto the stain. |
| Baking soda and water | Make a paste using baking soda and water, then apply it to the stain. |
Choose one of these remedies and carefully follow the instructions. Remember to test any product on a small, inconspicuous area of the fabric first to ensure it doesn't cause any damage.
Choosing the Right Stain Removal Method for Butter Stains
When tackling a butter stain, you'll want to consider which stain removal method is most suitable for your specific situation. There are several butter stain removal techniques you can try, but it's important to avoid common mistakes in removing butter stains. Here are some options to consider:
Dishwashing detergent: Mix a few drops of dishwashing detergent with warm water and apply it to the stain.
Vinegar: Dab a cloth soaked in vinegar onto the stain and let it sit for a few minutes before rinsing.
Baking soda: Make a paste with baking soda and water, apply it to the stain, and let it dry before brushing off.
Step-By-Step Guide: Removing Butter Stains From Different Fabrics
Now, let's take a look at how we can effectively remove butter stains from various types of fabrics in a step-by-step guide. Butter stain removal techniques can vary depending on the fabric, so it's important to know the right approach.
For cotton or polyester fabrics, start by gently scraping off any excess butter with a butter knife. Then, apply a small amount of dish soap directly to the stain and gently rub it in. Let it sit for a few minutes before rinsing with cold water.
For delicate fabrics like silk or wool, it's best to use a specialized stain remover specifically designed for these fabrics. Apply the remover to the stain, gently blotting it with a clean cloth. Repeat if necessary.
Remember to always check the care instructions on your fabric before attempting any stain removal.
Tips and Tricks for Preventing and Treating Butter Stains
For preventing butter stains, it's helpful to pre-treat fabrics with a stain repellent spray. This will create a barrier that prevents the butter from penetrating the fabric and causing a stain.
Here are some additional tips and tricks to help you keep your fabrics butter-free:
Be cautious when eating buttery foods: Avoid leaning on surfaces or touching fabrics while eating food that may contain butter.
Use napkins or paper towels: Place a napkin or paper towel on your lap or under your chin when eating buttery foods to catch any potential spills.
Act quickly: If you do get a butter stain, treat it as soon as possible to prevent it from setting and becoming more difficult to remove.
Conclusion
So now you know the secret to banishing butter stains from your favorite fabrics. With a little pre-treatment and the right stain removal method, those pesky stains don't stand a chance.
Follow our step-by-step guide and you'll have your clothes looking butter-free in no time.
And don't forget our tips and tricks for preventing and treating butter stains in the future.
Stay butter-stain free, and enjoy your clean and pristine garments!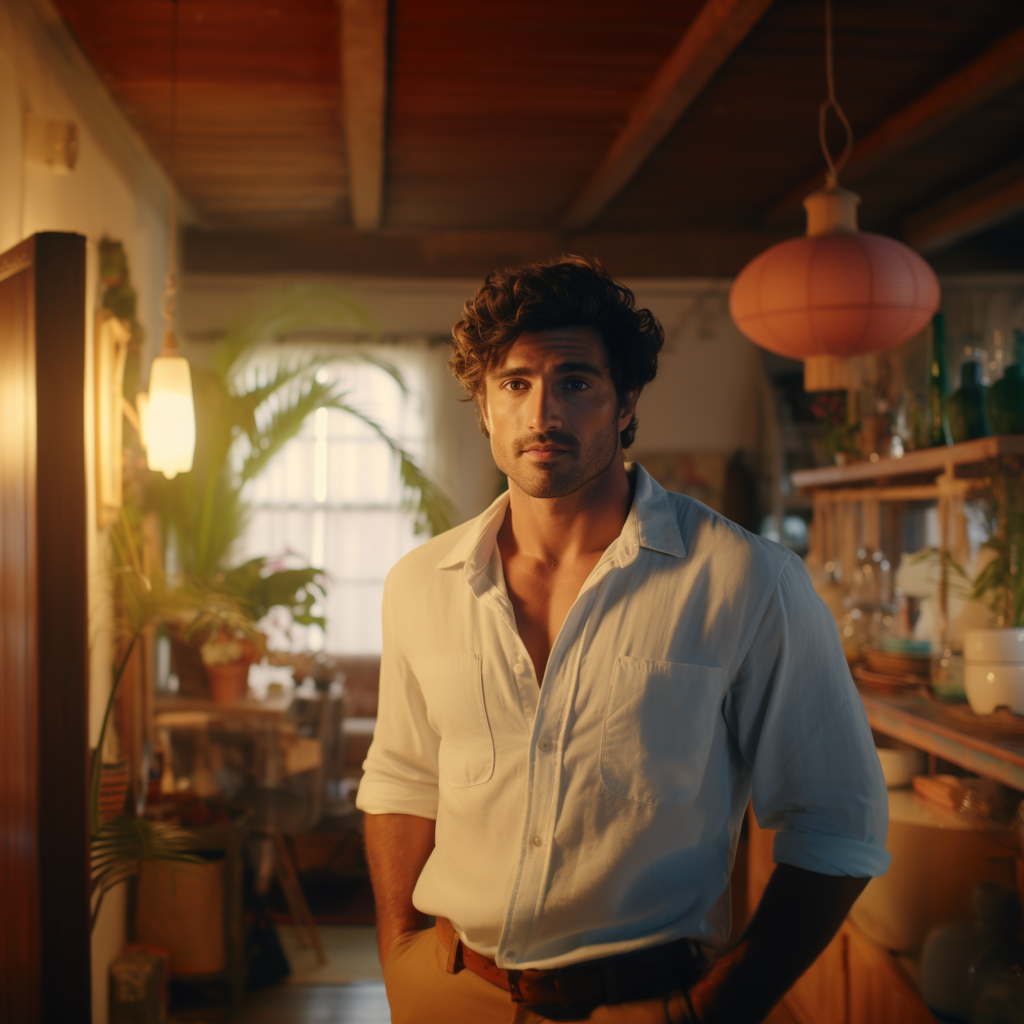 From sneaky childhood butter licks to penning some of our most popular articles, Jamie's journey with butter has been lifelong. His culinary background gives him a unique perspective, allowing him to craft mouthwatering articles that educate and tantalize equally. Jamie's travel adventures revolve around finding the world's best buttery treats when he isn't writing.